Shopping Cart
Your Cart is Empty
There was an error with PayPal
Click here to try again
Thank you for your business!
You should be receiving an order confirmation from Paypal shortly.
Exit Shopping Cart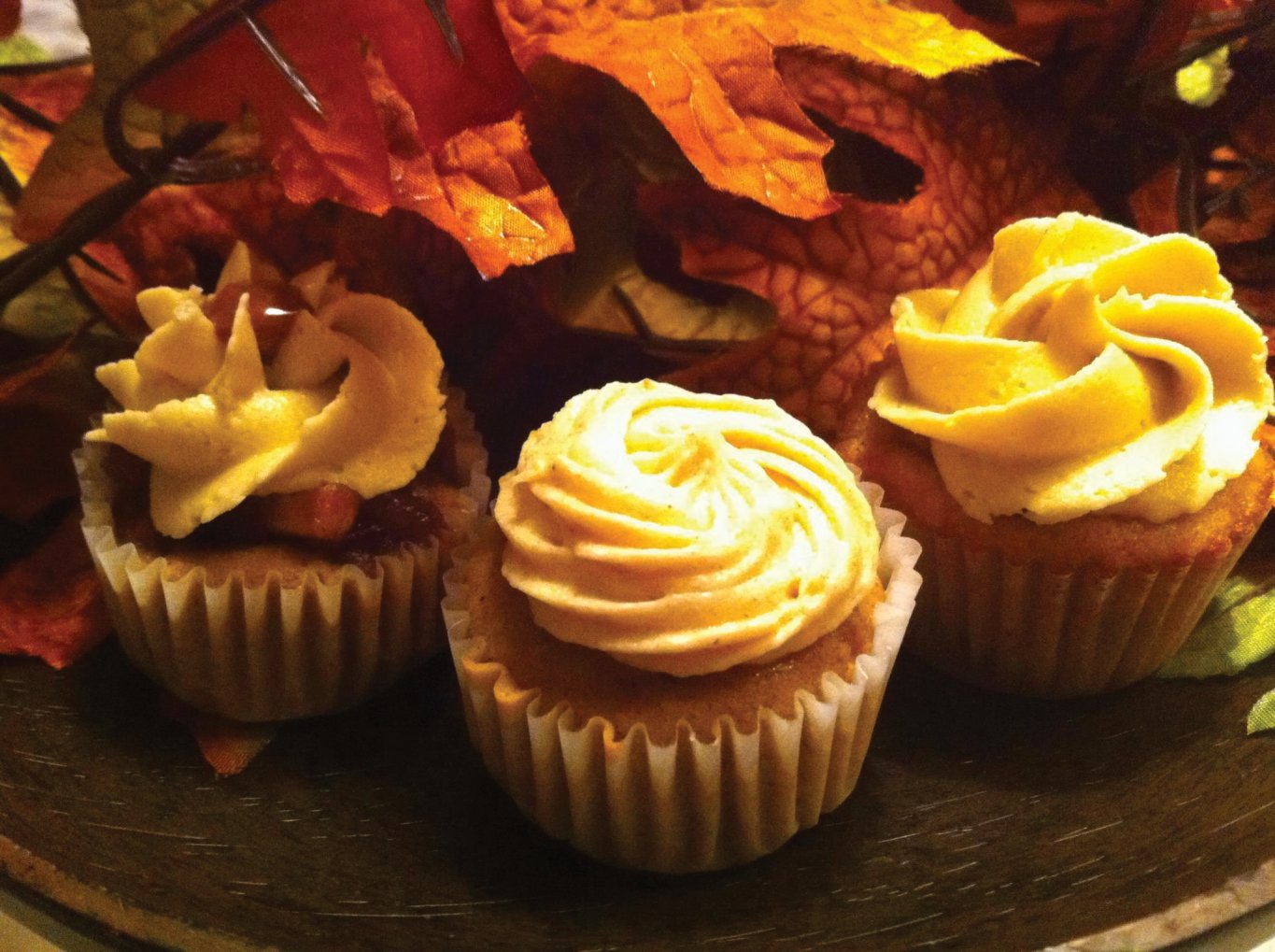 Fall. Pumpkin. Spices. Candy Apples. Naturally, you know where this is going...Every year, every August really, I start counting down the days until I will allow myself to eat any pumpkin, so to compensate for it, I let my imagination run wild thinking of different flavors to pair with my favorite fall flavor to create come October 1.
My Pumpkin cupcakes make me indescribably happy. They are perhaps one of my favorite flavors I make. So when I got the idea for Pumpkin Caramel Apple Cupcakes, I knew they could only be as delicious as I imagined them: Moist and fluffy pumpkin cupcakes, spiced and sauteed apples, caramel filling, and caramel buttercream. Where could I go wrong? Well, I know I've said that before.
Sauteing apples is perhaps my favorite part of the whole process. After the time consuming tedious dicing of the apples, and the slow melting of the butter and brown sugar, vanilla and brandy, the smells envelope you. This is usually when my husband peaks his head into the kitchen to see what he can get his hands into!  After a few minutes of permeation, I toss the apples in and let them bathe in it. 
Whenever I make the pumpkin cupcakes for the first time each year, I always, without fail, forget something. This was no exception. Brown sugar. The one thing I can't live without! Figures I wouldn't have it. Well, thankfully I know a little trick to whip some up in no time. 1 cup of white sugar to 1 tablespoon of molasses in the mixer and you're good! Crisis averted. Pumpkin cupcakes back on!
Once the batter came together, I folded in the apples, and baked them per the usual time.  I've mentioned how I watch them in the oven like a new Mama would her new baby through the nursery window... It's love <3
Once out and cooled I heated up the caramel and squeezed some into the middle of the cupcake so each bite would burst with caramel goo. And then of course, the topping of caramel buttercream. Spicy, sweet and sinful! 
I'm definitely proud of this original flavor, and the verdict among friends and family? SWEEEEET!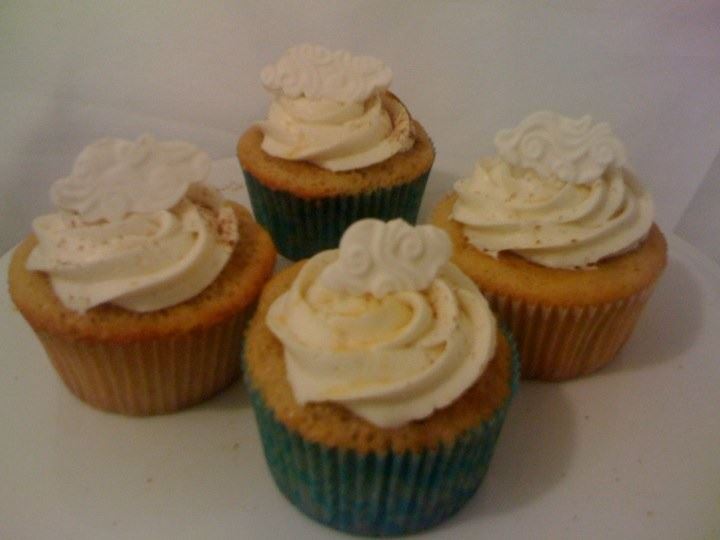 Vanilla Chai Tea Latte Cupcakes. How can that not sound good?
I came up with these little babies a year ago. So I figured what better way to celebrate their 1st Birthday than to blog about 'em! :)
Chai, for those of you who don't know, is a blend of Indian spices including cinnamon, ginger, cardamom, and cloves. The spices paired with creamy milk, can be such a soothing and delicious drink. So to quell my craving for spice notes one day last September, I found my favorite Chai Tea in my cupboard right above my stand mixer, looked back and forth between the two, and thought "Hmmmmm...."
I thought that this could be too good not to try out.
So, I steeped a cup of tea, and let it cool, while I mixed up a cake batter and dropped in some extra dashes of cinnamon and ginger for added ooomph! Finally, I mixed the tea in, slowly, until it all poured out into the mixer and splattered about! The batter turned into a spicy, runny, liquidy mess, and I immediately began cursing myself for wasting the last bags of tea, and not having a more careful and steady hand.
Often times when I know something is on the course to becoming an absolute disaster, I put it in the oven anyway (unless the taste is beyond awful) to see how it bakes up. There's always a lesson to be learned or a surprise to be enjoyed. As they were baking, the scents permeated the house and the air was thick with spices and vanilla. Due to the extra liquid, I watched them rise in the oven like a hawk; I knew I would have to add a few minutes more than usual, which made it tricky because they could be dough one minute and over done the next.
While I waited for the last few minutes I figured I may as well create the perfect frosting to pipe on top, given these were edible. Butter, powdered sugar, vanilla bean, a dash of cinnamon and cloves, and the last drops of the tea I managed to save from falling in the batter- as if it would have made a difference!
As the oven timer went off I glanced into the oven and saw they could probably use 1 more minute, in which afterwards I pulled them out and did the toothpick test. Mmmmm. Again, the spices. Breathing them in I pictured crisp blue skies with orange tinted trees painted against it. Football and sweatshirts. Pumpkins and piles of brown and gold leaves. (You know, a typical Miami Autumn!) I placed them on the cooling rack- I hate this part. The waiting game. You can't get a good idea of the *true* texture of a cupcake until it's completely cooled, and there are so many times I just bite into one because I can't wait to taste it, but I waited this time. A whole hour for them to completely cool before I swirled on the Vanilla Cinnamon Buttercream, peeled off the wrapper, and bit into it.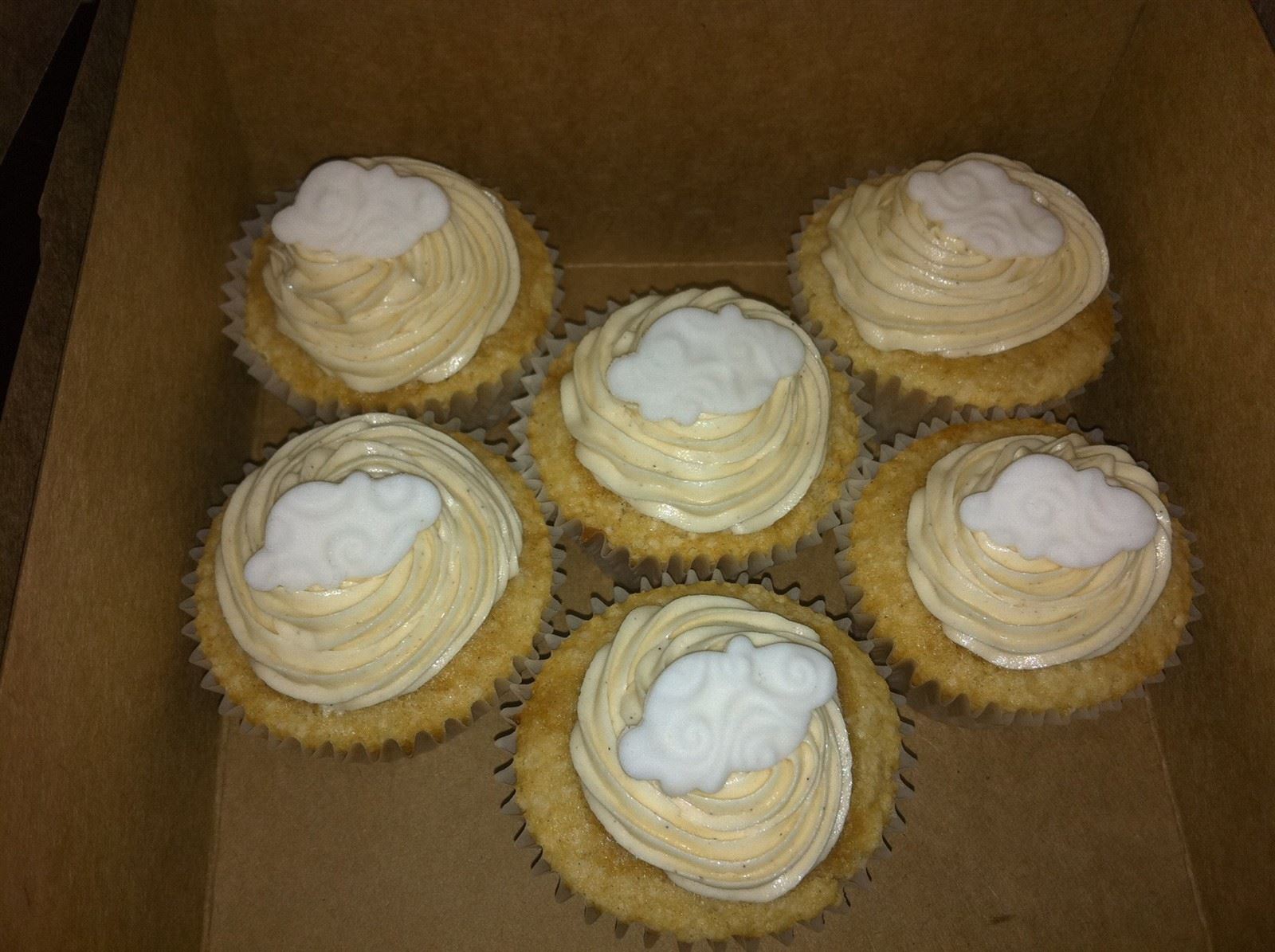 Success!
They were perfect delicate morsels of spiced delight. And the frosting was a perfect balance.
The husband loved them. (He tells me he loves everything but I can tell when he's lying!)
I brought them into work, and everyone loved them. I was proposed to by multiple people, including a straight female. Another one of my co-workers, Angela, was speechless except for a spanish phrase that loosely translated to "so delicate like a perfume". Haha, I don't remember the spanish version of it, and I don't like to toot my own horn, but I did give myself a pat on the back for making someone speak another language!
A year later, they're still one of my favorite flavors. As a precursor to October and all the pumpkin flavors that come with it, it definitely is the perfect flavor to transport you from the heat of the summer, into the crispness of the fall.
/